Squash, Zucchini and Potatoes
Hadice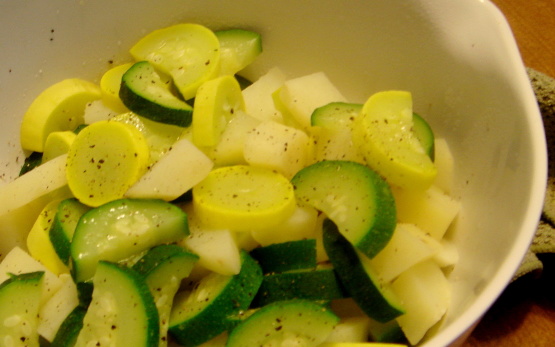 This is a very simple dish that my family really enjoys. When I was a little girl my mother always made it for us to enjoy. Any vegetable can be used to add to the potatoes. I usually use small red potatoes (then I use about 8 rather than 4), but any kind of potato can be used.
Put water in pot add potatoes.
Cook potatoes until a little soft.
Add vegetables and cook until desired texture of veges.
Olive oil or butter can be spread on top.
Salt and pepper to desired taste.
Since I am always watching my weight I do not put butter or olive oil on top only salt and pepper.