Squash & Veggie Casserole
loof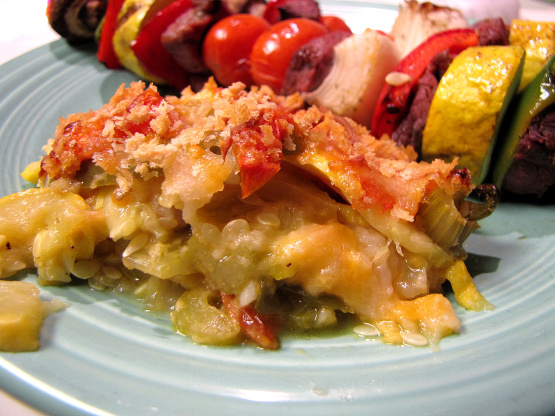 Recipe by SB6
We make this in the summer with veggies from the garden. I use 1 or 2 sliced homegrown tomatoes as a substitute for the canned. I also use a mix of mozzarella and cheddar cheese.
Put butter in 2 quart casserole.
Layer half of the vegetables in casserole.
Top with 1/2 cheese and breadcrumbs. Repeat layers.
Bake covered(if using foil, spray foil with Pam) at 350 degrees for 1 hour.
Uncover and bake 30 minutes more.