HenCal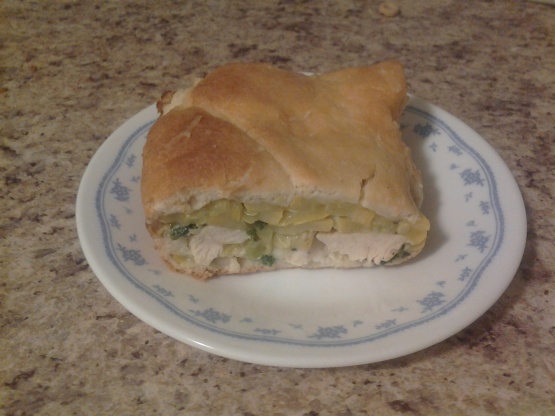 This is a super yummy casserole recipe I got from a friend years ago. My husband and I love it...and it's even better the next day after being in the fridge!

Top Review by ctodd5
Wow, this is a real winner!! I'll definitely be making this again. The recipe is great exactly when produced as described, and it is also robust enough to allow for significant substitutions and still produce a fabulous savory pie. I've also made this using a different fall squash, adding sage, using mozzarella and swiss cheese. The mustard element is an important item to be sure to keep. To make it an elegant dish, use phylo dough for the crust. Superb!
Heat oven to 375 degrees.
In large skillet, cook zucchini and onions in butter until tender (8 minutes).
Stir in parsley, salt, pepper, garlic powder, basil, and oregano.
In large bowl, combine eggs, cheese, and ham.
Stir in vegetable mixture.
Place dough in baking dish. Press over bottom and up sides to form crust. Seal perforations.
Spread with mustard and pour in mixture.
Bake for 18-22 minutes or until knife comes out clean.