Parsley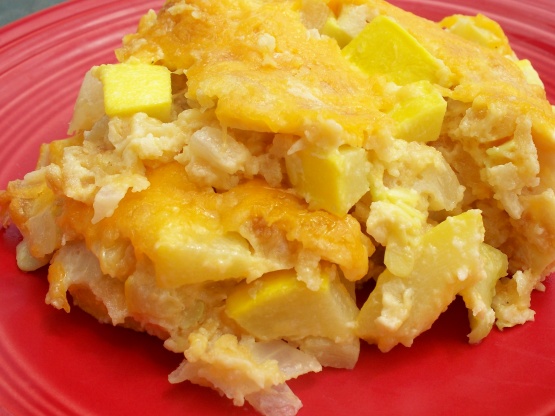 This recipe is one I tweaked a little from the Chocolate Biscuit Tearoom Vol II Cookbook. The Chocolate Biscuit Tearoom is in Trussville, AL.
Saute squash and onion in olive oil; drain and put hot mixture in a bowl.
Add egg, butter, mayonnaise, sugar, 1/2 cup cheese, cracker crumbs, garlic salt, salt and pepper; mix all together.
Top with remaining 1/2 cup cheese and bake at 350 degrees for 20-30 minutes.