Parsley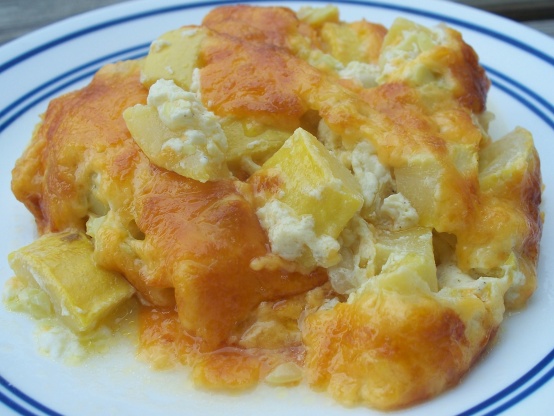 I am not a big squash fan, but I love this casserole. So give it a try even if you don't care for squash.

I absolutely love squash, and had to force myself to finish this. It is way too sweet, which ends up tasting really strange as an egg-based casserole topped with cheese. I would consider making it again with maybe a couple tablespoons of sugar instead of the 1/4 cup the recipe calls for.
In a saucpan over medium heat cook squash with butter, onion and sugar until tender(do not add water, it will create enough to cook).
If excessive water in squash drain it off; let cool.
When cooled, add egg/milk mixture and salt and pepper to taste.
Place squash mixture in at 8x8 or similar casserole dish.
Cover with cheese and bake at 375 degrees for 45 minutes to 1 hour.