Brice S.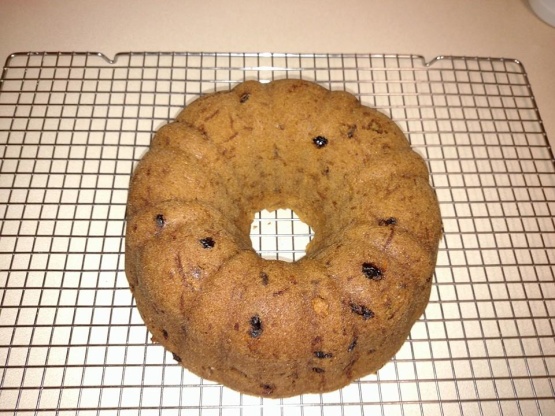 This is a good recipe. We have it for breakfast or for a snack.

I pureed 2 butternut squash's and doubled the recipe because of it. I wanted to make a healthy breakfast muffin for my husband who leaves early in the morning. So I did everything according to directions except I baked them in as a muffin for 30 min. They came out perfect, and my husband loves them. Thanks for the recipe Sheila!
At low speed, beat the squash, eggs, sugar and oil.
In another bowl, beat flour, cinnamon, salt, baking soda and baking powder.
Gradually mix together.
When mixed, add raisins and walnuts.
Put in tube pan.
Bake at 350°F degrees for 1 hour.