Bergy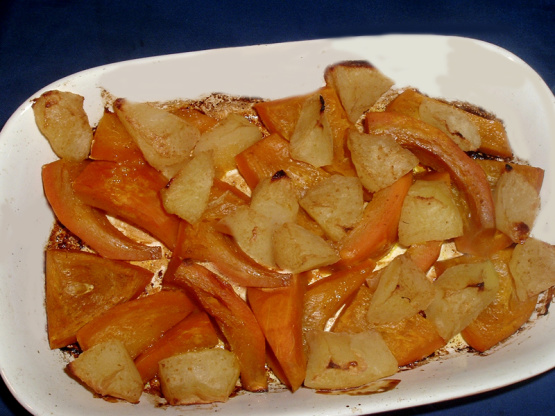 My Mother makes this recipe at Thanksgiving. It's one of my favorite squash recipes, even the kids love it, it's so sweet!

This turned out very well. My mom and I discussed what should replace the green bean casserole no one ever eats, and she suggested something like this. I went hunting and was pleased to find this one. Made no adjustments. I think I layered it differently than these pictures indicate most people do. That's about it. Thanks. :)
Mix brown sugar, butter, salt and mace.
Arrange squash in 12 x 7 x 2 oblong baking dish;ungreased.
Top with apple slices.
Sprinkle sugar mixture on top.
Cover and cook in 350 degree oven until squash is tender 50-60 minutes.