Spurlocks Chicken Noodle Soup
Jpets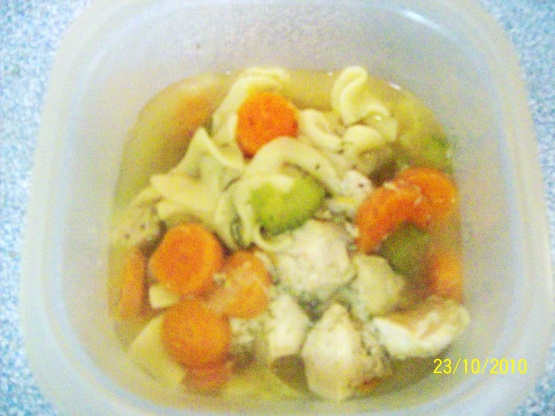 Great for a cold Fall or Winter day! also good to have when you are feeling under the weather! Its quick easy and the only Chicken soup i will eat!! Enjoy!
Cut chicken into bite sized chunks, chop carrots, celery and onion.
Combine everything in pot (adding the Noodles, Pepper, Garlic and Dill last).
Bring to a steady boil over med-high heat; boil 5min.
Reduce heat and simmer 20mins or until Noodles are done.