Spritz Stix (Pepperkakor, Coffee, Swedish Spice, Orange Pecan...
Look and taste just like spritz cookies, but you don't need a cookie press. There are a lot of different flavors listed here, so the first part of the ingrediant list is to make the regular flavored ones and anything that is marked optional is what you add to make the other flavors. Listing it this way seemed easier than listing it over and over to get in all the different flavors, so I hope it makes sense listed all together like this. Enjoy!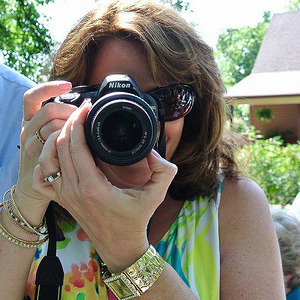 I made the coffee variety and they were delicious! I doubled the coffee, but otherwise prepared as directed. I made some with the spritz attachment on my cookie press, and some with one of the press' other shapes. To make them extra fancy, I drizzled some melted white and dark chocolate over them. They were to die for! I'd rate them 10 stars if I could. Thanks for posting! I know I'll be making them again.
177.44

ml sugar or 177.44 ml brown sugar, for butterscotch flavor

1

egg

4.92

ml vanilla

1.23

ml salt

551.25-532.32

ml all-purpose flour (2 1/3 cups at high altitude)

Chocolate Spritz

59.14

ml sugar (optional)

56.69

g unsweetened chocolate, melted (optional)

Orange Pecan Spritz

29.58

ml orange rind, grated (optional)

118.29

ml pecans, very finely chopped (optional)

Swedish Spice Spritz

4.92

ml cinnamon (optional)

1.23

ml nutmeg (optional)

1.23

ml cardamom (optional)

Coffee Spritz

14.79

ml instant coffee (optional)

59.14

ml pecans, finely chopped (optional)

Pepperkakor Spritz

59.14

ml light molasses (optional)

2.46

ml cinnamon (optional)

2.46

ml nutmeg (optional)

2.46

ml clove (optional)

2.46

ml ginger (optional)
Cream together all ingredients except flour.
Blend in flour.
Divide dough in half.
Spread each half with floured fingers or spatula to a 12x10" rectangle on ungreased cookie sheet.
Run floured fork tines over top to make"spritz" marks.
Bake at 350F for 15 to 20 minutes, or until delicately browned.
Cut immediately into 3x1" sticks.
Remove from cookie sheet.
Chocolate Spritz:.
Increase sugar to 1 cup total and add 2 oz.
unsweetened chocolate in the first step.
Don't overbake.
Butterscotch Spritz:.
Substitute brown sugar for white (only change).
Orange Pecan Spritz:.
Add 2 tbsp orange peel and 1/2 cup pecans when you add the flour.
Swedish Spice Spritz:.
Add 1 tsp cinnamon, 1/4 tsp nutmeg and 1/4 tsp cardamom in the first step.
Coffee Spritz:.
Add 1 tbsp instant coffee and 1/4 cup pecans, if desired, with the sugar.
Pepperkakor Spritz:.
Omit the egg, and add 1/4 cup light molasses, 1/2 tsp cinnamon, 1/2 tsp nutmeg, 1/2 tsp cloves and 1/2 tsp ginger with the sugar.