From American Profile - Post Dispatch March 2007. I'm not sure of the prep time so if you make this and find I'm way off, please let me know!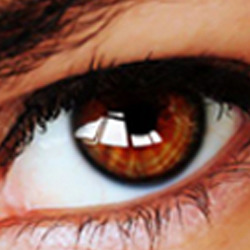 I've made this quiche TWICE in the last two weeks ~ I cheated both times and didn't roll out the crust! I put the ball of dough in the middle of the quiche dish and pressed the dough out to the edges and up the sides with my fingertips, and that worked out great! The FIRST time I made the quiche per the recipe with asparagus, but was unable to photograph it because my camera batteries were dead and wouldn't charge ~ so I enjoyed that quiche without taking a photo! At first glance at my photo you might think that is asparagus along with the broccoli in the photo, but NO!!!! In the middle of making the quiche the SECOND time, I discovered that the asparagus I bought didn't make it home with me! So the SECOND quiche is made with broccoli and snow peas ~ BOTH quiches were DELICIOUS! Tagged for CHIVES and ASPARAGUS for Herb/Spice of the Month May 2009 in the Gardening Forum.
Heat oven to 375. Combine flour and salt in medium bowl; cut in butter with pastry blender or fork until mixture resembles coarse crumbs. Stir in chives and water just until flour is moistened. (Mixture will be crumly.) Shape into ball; flatten slightly.
Roll out dough on lightly floured surface into 12 inch circle. Fold into quarters. Place dough into ungreased 10 inch quiche pan or 9 inch glass pie pan; unfold, pressing firmly against bottom and sides. Trim crust to 1/2 inch from edge of pan. Crimp or flute edge of crust.
Sprinkle cheese and bacon over bottom of crust. Place asparagus spears in spoke pattern on top of bacon.
Combine all remaining filling ingredients in small bowl. Pour over asparagus-cheese mixture. Bake for 40-45 minutes or until golden brown and set in center. Let stand 10 minutes before serving. Serve warm.