Springtime Chicken and Cashew Stir Fry
Peter J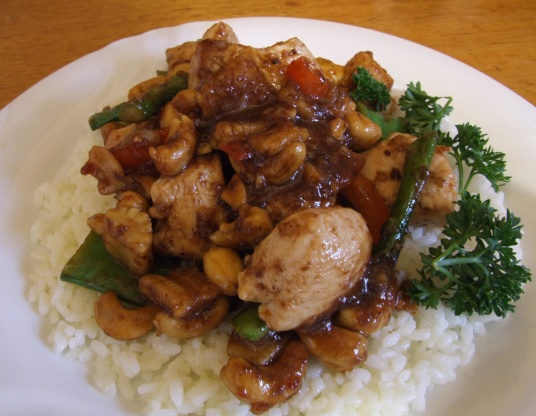 A nice easy to make fresh crunchy stir fry to have in the spring or when fresh asparagus is available.
Heat a pan or wok over medium heat and stir fry the cashews until golden.
Remove to a plate.
Heat half the oil in pan or wok over high heat and add half the chicken pieces and stir fry until golden brown & cooked. Remove to a plate and repeat with the remaining chicken in the same pan.
Heat the remaining oil over med high heat and add the corn, asparagus, red pepper, snow peas, garlic & ginger.
Stir fry for a few minutes until tender.
Return chicken to the pan and add in the plum & chilli sauces.
Stir fry for another few minutes until heated through.
Serve on top of steamed rice and top with the chopped coriander or parsley.
Enjoy :).