Ambervim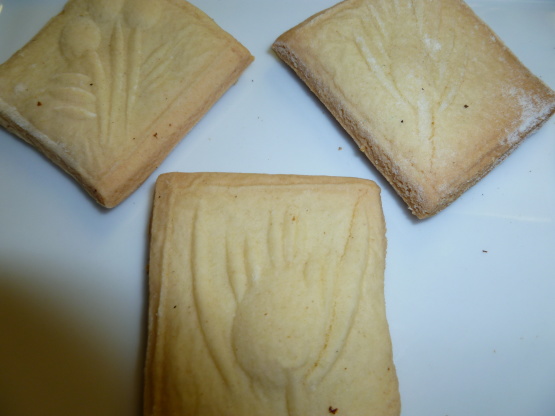 Beautiful cookies that can be made for any occasion. They make lovely gifts. This recipe comes from House on the Hill. www.houseonthehill.net These whisked-egg holiday cookies date back to at least the 1600's and are made in Bavaria, Switzerland and the Alsace area of France. For eating quality, ease and quality of prints this recipe is just perfection! The number of cookies this recipe makes depends on the size of the molds used.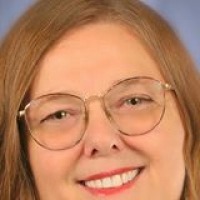 I made these with lemon. They are quite good. I was surprised at how much tooth (hardness) they have. These would be great to serve at a tea. Growing up there was a rolling pin with designs carved in it. I have it now and had never used it. I was glad to find the appropriate recipe. I only baked 1/2 the batch, so it will be interesting to see how well the dough holds in the fridge. One week later I rolled some dough paper thin and cooked then crispy. I, actually, like the flavor better this way.
1⁄2 teaspoon baker's ammonia (Hartshorn) or 1⁄2 teaspoon baking powder

2

tablespoons milk

6

large eggs, room temperature

6

cups powdered sugar (1 - 1 1/2 LB)
1⁄2 cup unsalted butter, softened but not melted
1⁄2 teaspoon salt
1⁄2 teaspoon anise (if substituting fruit flavored oils, use 3 teaspoons)

2

lbs sifted cake flour
grated orange rind (enhances flavor of the traditional anise or the citrus flavors, optional, optional) (optional) or lemon rind (enhances flavor of the traditional anise or the citrus flavors) (optional)
flour (more as needed)
Dissolve hartshorn in the milk for 1 hour.
Beat eggs until thick and lemon coloured, about 10 minutes with a heavy duty mixed, longer with a hand mixer.
Slowly beat in the powdered sugar, then the softened butter, beating until the mixture is creamy.
Beat in the hartshorn and milk, salt, flavouring oil and grated citrus peel, if using.
Gradually beat in as much of the flour as possible with the mixer, then stir in the rest of the flour to make a stiff dough.
Turn the dough onto floured surface and knead in more flour until stiff enough to make a good print.
The amount of flour needed will depend on the size of the eggs and amount of humidity.
Dust a surface with flour and roll out the dough to about 1/3 " thickness.
With a clean dry pastry brush, brush springerle molds with cake flour and press into the dough.
Cut out cookies with a knife, pizza cutter, pastry wheel or cutter.
Place cookies on a kitchen towel, uncovered, to dry for 2 to 24 hours.
Bake on a greased or baker's parchment lined cookie sheet at 225 F to 325 F until barely golden on the bottom. This will take 10 to 25 minutes, depending on the size of the cookies.
Cool completely on rack and store in tins.
They will keep for monthe and improve with age. They can be baked in October or November for Christmas.
The number of cookies this recipe yields depends on the size and thickness of the cookies.
Prep time does not include the 2 to 24 hour drying time.
VARIATIONS:.
Chocolate Springerle - Add 1 cup cocoa and 2 tsp vanilla or chocolate extract in place of other flavorings. For a lighter colored cookie, use chocolate flavor confectioner's sugar which is available in 1 lb boxes, plus 2 tsp of vanilla or chocolate extract.
Cocoa-Mocha - Add 2 tbsp powdered (pulverize granules if necessary) instant coffee to milk plus either of the chocolate formulas given above.
Citrus - Use 3 to 4 tsp oil of lemon or oil of orange, or 2 tsp oil and grated rind of 3 oranges or lemons.
Oil of cinnamon, almond or peppermint - Use 1/2 tsp
Vanilla - Use 4 or 5 tsp extract.