Spring Vegetable Coleslaw
JustJanS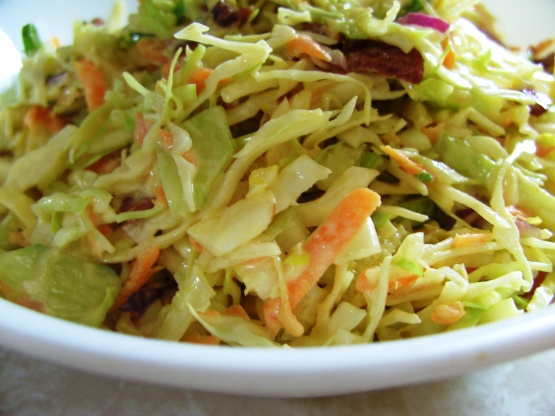 This is a Kraft recipe, love the sound of having coleslaw with bacon added, gotta love bacon!!!

I absolutely love home made, hand made freshly made coleslaw. This was a basic recipe but the addition of the bacon gave it that extra I love finding in a good coleslaw. I can't eat raw mushrooms (hate the texture) so subbed a little green capsicum and red onion for them.
Combine all vegetables & then pour over dressing & toss lightly.
Chill before serving.