Satyne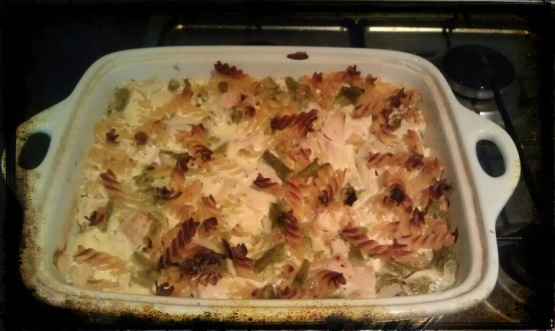 A nice freezer recipe with a creamy lemon dijon taste. I've used Whole Wheat Pasta.

Top Review by Satyne
This was very yummy and easy to make. I omitted the mushroom because I don't like them and used home made alfredo sauce (http://www.food.com/recipe/garlicy-alfredo-sauce-463951) Both housemates and I really enjoyed the mix of flavours. It was a real treat. Thank you for sharing.

Made for PAC Spring 2012.
Spray 9x13 pan with cooking spray.
Combine pasta, asparagus, chicken, mushrooms, onion, lemon juice, salt, and pepper into a large bowl.
Combine milk, wine, alfredo sauce, and mustard into another bowl, stir til smooth.
Add to the chicken and pasta mixture and toss to coat. Pour into baking dish. cover with foil and freeze.
to serve: thaw, bake in 350 degree oven covered for about 45 minutes.