Cabnolen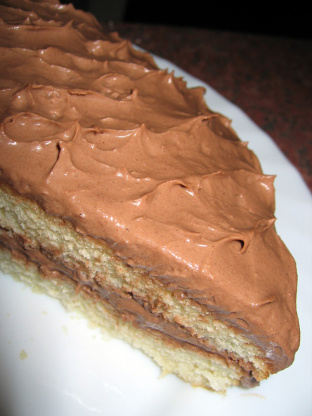 It works best to double this and bake in a 9x13 inch pan. From the "Favorite Recipes" cookbook of the members of Christ the King Lutheran Church, Mankato, MN.

The recipe works, but I have had better sponge cake. I find this a bit rubbery. Perhaps, though, I whipped the eggs too much?
Beat eggs until very light.
Beat in sugar, salt and vanilla.
Beat in butter in milk.
Sift flour and baking powder and beat quickly into mixture.
Immediately pour into greased 9-inch pan.
Bake at 350 degrees for 25 to 30 minutes.