Split Pea Soup (Crock Pot) - Dairy Free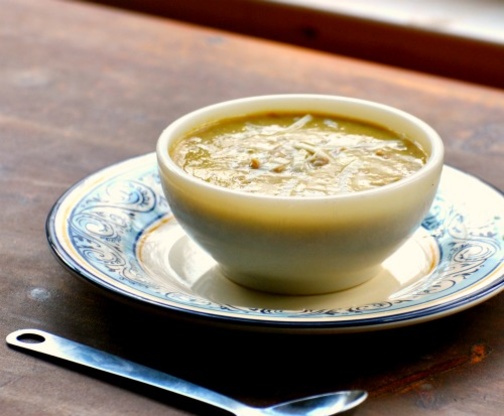 Place in crockpot and head to work - yummy dinner will be ready and waiting for you.This is a thick soup, and easy to thin with extra water or broth near the end or when reheating.
Very good soup! I made this when my in-laws visited (6 adults) and they all enjoyed the soup! A few things to note for people concerned about the thickness of the soup. After the peas are soft enough to your liking, turn off crock pot, leave open about 15-20mins. Soup will thicken upon standing. If you keep cooking the coup after the peas are soft the soup will darken. There are a few comments about the soup being dark, this is because it was over cooked. Only changes I made was using an extra carrot and stalk of celery. Next time I will use a couple more carrots per personal taste (we love carrots in our soup!). Thank you for a great recipe!
Directions
Layer ingredients in crockpot.
Pour in water, so don't stir.
Cover and cook on high 4-5 hours or on low for 8-10 hours.
Remove Bay leaf.
Serve with some nice crusty bread or buns.