Split Pea and Ham Soup..cook's Illustrated Version
Prep 15 mins
Cook 55 mins

This is adapted from Cook's Illustrated...changing the ingredientss or adding additional ones is a great way to personalize it to your family's taste May garnish each serving with diced red onion and a dash of balsamic vinegar
Directions
Place the ham, bay leaves and 3 quarts of water in large pot, cover and bring to a boil over medium high heat -- reduce heat to low and simmer till meat is tender.
Remove ham bone and meat from pot.when ham is cool, shred and set aside.
add the split peas and thyme to ham stock, bring all back to a boil, then reduce heat and simmer, uncovered till peas are tender, but not dissolved -- about 45 minutes.
While ham is cooking, in large skillet, heat olive oil and cook onions, carrots, celery about 5-6 minutes,.
Reduce heat to low, add butter, garlic and sugar.cook till browned.about 30-35 minutes.set aside.
Add sauteed vegetabes, potatoes and ham, to pot with peas, simmer till potatoes are tender.20 minutes or more.
may garnish each bowl with a little red onion, chopped and a dash of basalmic vinegar.
Reviews
Most Helpful
I have the identical recipe at home, only mine calls for a 2 1/2 lb. ham rather than a 1/2 lb. (perhaps this listing has a typo??). Also, it is suggested that you simmer the ham for 1 1/2 to 2 hours in the pot until the meat falls from the bone. I tried it this way once to save money and it turned out mediocre. I will not make it this way again. Thank you.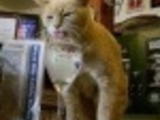 This recipe is very good. While I personally would have given it 3 stars, my BF really loved it. For me, it was just a texture thing. I really liked that you didn't have to use a blender for this soup. The peas are just cooked until they break down and thicken the soup.