Annacia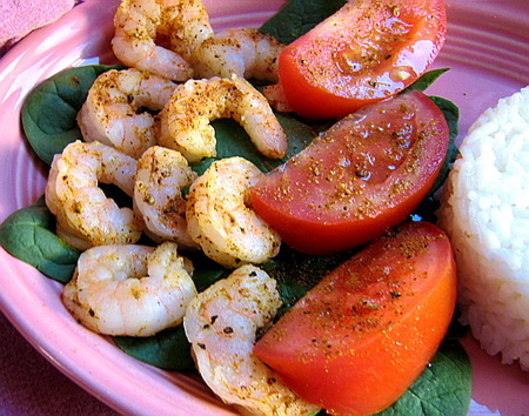 This is a recipe that I adapted slightly from Rachael Ray. It is fantastic and has unusual flavors. It tastes even better the second day after the flavors have soaked into the shrimp. Serve with rice pilaf and a green veggie or salad to make it a main dish.
Dicentra...these were yummy. I served them chilled. I used only 1 ounce of Cholula hot sauce and the dish was plenty hot. Thanks!!
Preheat a large skillet over medium heat.
Combine the lime juice, zest, hot sauce, cumin, red pepper flakes and Old Bay.
Saute the garlic in shallots in the olive oil and butter for about a minute. Add the shrimp and cook, 3 minutes or until pink and firm. Dump hot shrimp into seasoning blend and toss to coat. Serve hot or cold.