BarbryT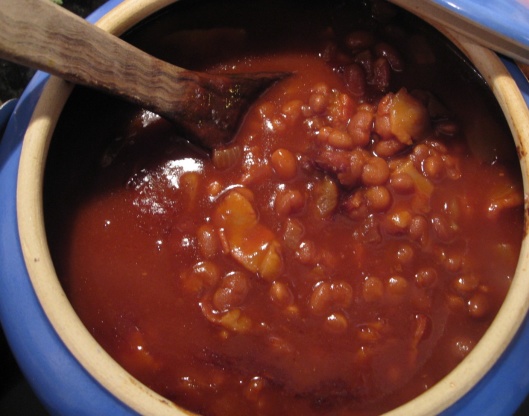 This is a recipe that my mother gave me some time ago. It is a wonderful twist on traditional baked beans. I like to serve these anytime I am preparing baby back ribs. The Kahlua is what makes this recipe a little unique. I like to add jalapenos for an extra kick.
Preheat oven to 250 degrees.
Put beans in bean pot or baking dish.
Brown bacon, add onion and cook until tender, drain off most of the fat and add to beans.
Mix ketchup, brown sugar and Kahlua and add to beans. Cover dish and bake in oven for 2 hours.