KateL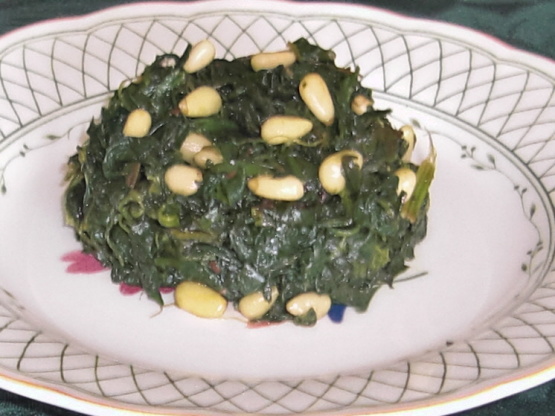 This is from Quick French Cuisine by Michelle Garner. This is tres simple and healthy!
Saute garlic in olive oil in large skillet until soft.
Add spinach and cook until tender and fairly dry.
Add pine nuts to skillet and cook until moisture is barely absorbed.
Season with salt and pepper and serve.