Derf2440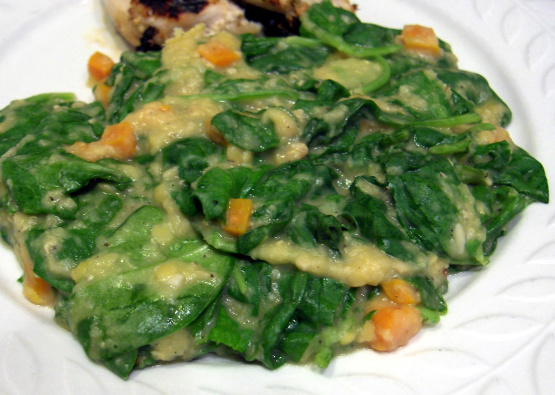 This is a low fat, not too bad on the calories recipe. Really satisfying, especially on cold days. It can be a meal in itself

Top Review by najwa
This was very good .. spinach and lentils are two of my fav's .. I used 2 cloves of garlic, as i dont like it very much .. thanks, will make this again soon!!
Put lentils& bay leaf into a sauce pan and cover with water until the water is 1" above the lentils, bring to a boil, reduce heat& simmer until tender 40-50 minutes.
You may have to add a bit of water if they cook dry.
Remove from heat, cover& keep warm, Drain off any excess water.
In a large skillet or wok heat oil.
Saute the garlic& carrot until golden.
Stir in spinach until just wilted (do not over cook).
Stir the spinach into the lentils and season to taste.
Mix in lemon juice.