Spinach With Dried Cranberries (No Fat) Just Taste
Rita1652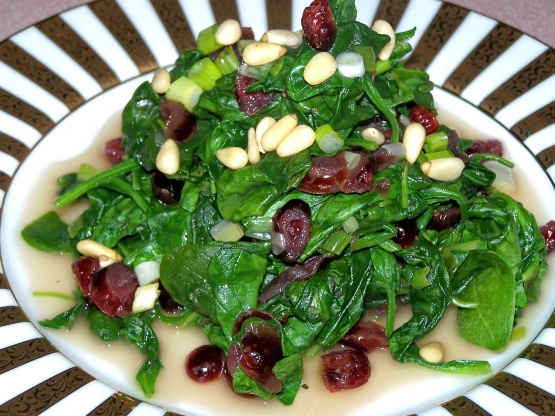 This no fat side is so simple simple simple and very very tasty! The Sweet Dried Cranberries plumped up in no fat chicken broth, water or even veggie broth for vegans with fresh scallions topped with toasted pine nuts for a bit of protein. Prep and cook time is really no time at all!

Very good and a definite repeat. Loved the flavor in this with so minimal fat/calories.
In a hot pan place broth, scallions, and cranberries cook for 1 minute.
Add basil and spinach toss and cook 1 minute just till wilted.
Top with pine nuts and scallions for garnish.