Ms B.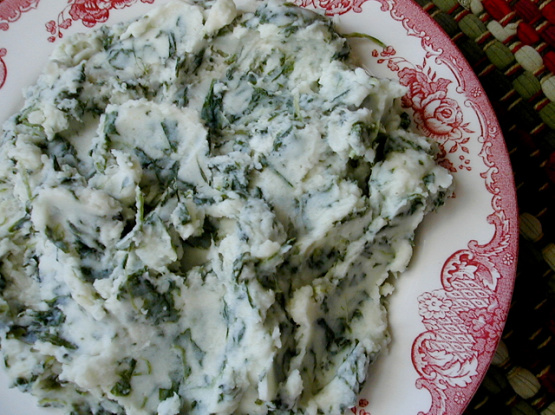 A sinfully rich way to fit more leafy greens in your diet!

I have been making this recipe for years and the whole family loves it. Great way to get kids to eat spinach. My recipe is exact except the measurements are a bit different and my recipe also calls for 1-1/2 tsp. of dill weed. Enjoy!!
Place peeled, quartered potatoes in a large saucepan.
Cover with cool water and add salt.
Bring to a boil over high heat.
Turn down to medium-high heat and cook until tender, about 20 minutes.
Drain potatoes well and return to saucepan.
Mash the potatoes with an electric mixer.
Add the cream cheese, butter, milk and whip with an electric mixer until smooth.
Stir in the chopped spinach, salt and pepper.