Prep 15 mins
Cook 30 mins

I don't know where I got this recipe. It has been in my files for awhile now. I haven't tried it yet, but it sounds like a great, easy vegetarian dinner. Serve with rice or cous cous.
Directions
Heat oven to 425. Lightly grease a baking dish.
Cut the top ¼ inch off of the tomatoes. Scoop out the pulp and seeds. Discard the seeds and reserve the pulp. Chop the pulp.
Combine with cheeses, bread crumbs and spinach.
Stuff the tomatoes and place in the baking dish.
Cover loosely with foil and bake until the tomatoes are soft and the filling is set (about 30 minutes).
Remove foil and bake for 5 more minutes, allowing the tops to brown.
Most Helpful
Super duper side dish!! I used canned spinach-squeezed dry (might be a no-no, but still good) and cottage cheese--topped it with a leetle sprinkle of Italian blend cheese and YUMMO!

really good. i too have never had stuffed tomatoes. boyfriend loved them more than i did. i think the suggestion luv2bake had about the cheese on top was a good idea but i did not notice the suggestion until after i made it. a little dry but good and different.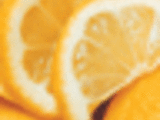 This is my first stuffed tomato. I really enjoyed it. I loved how the fresh spinach wilts and creates a juicy uniform filling once cookied. I would suggest piling on the filling because it does shrink. I liked the oregano flavor as well. I did however think they needed "something". I think a finishing sprinkle of feta or mozza cheese on top of the stuffed tomato would have finished it off nicely. Thanks for the recipe dicooks! I did enjoy these!