ChefLee
Katys recipe.. a little more prepwork after thawed... But well worth the work.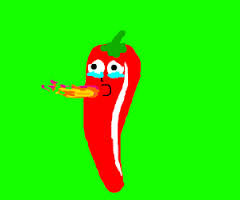 This is good!! I was happy to see that when I bought my jumbo shells that this is pretty much the same recipe that Barilla has on the back of its box for jumbo stuffed shells. The Barilla recipe adds 1/3 cup pasta water instead of the 1/2 here and it says to bake 1 cup mozzarella cheese on top of the shells--those were the only differences--both great recipes. I used a combo of parmigiano reggiano, gruyere, and asiago cheese because I had those in my fridge but not enough of one so it was a great blend!!! I used Mezzetta Napa Valley Bistro Tomato Basil sauce and that tasted great. I love the nutmeg in the mix and the salt is just right. I accidentally forgot to chop my spinach but it didn't need to be chopped, I liked the homemade look that not chopping it gave the dish. Also, I must have been really hungry because I forgot the foil and it still turned out perfect!!! The only thing that I didn't like was that a lot of the shells went to waste. Both this and the Barilla box say to boil the entire 12 oz box of shells, which is way too many. I ended up using about 20 shells for the filling and I had about 20 more shells left in the pot!! So next time, I will only boil half the box, 20 - 25 shells. Barilla also added a tip that you could also use Italian sausage instead of ground beef so I might do that next time for even more flavor!!! This looked spectacular and was easy to make, my favorite type of recipe!!! Thanks for posting!!
preheat oven 350.
cook jumbo shells according to pkg direction: drain, reserve 1/2 c pasta water.
cook ground beef.
stir in oil, spinach, onion, garlic.
add some of the pasta water until blended well.
let mixture cool.
stir in egg and parmesan cheese.
Freeze stuffing if making it for a freezer recipe.
Serving Directions: pour 1 c tomato basil sauce into 13x9 baking dish.
fill jumbo shells with meat mixture; place in dish.
pour remaining sauce over shells.
cover with foil.
bake 30 min or until thoroughly heated.