Spinach Sauté With Red Bell Pepper & Preserved Lemons
Debbwl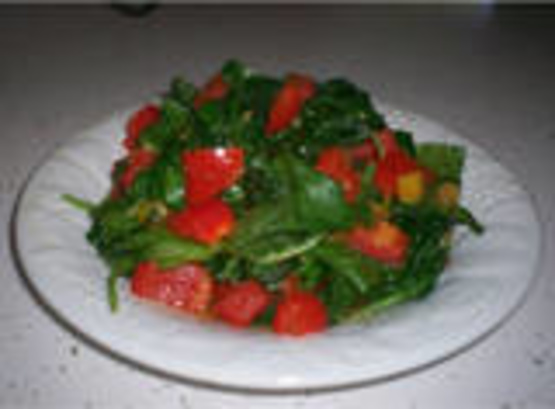 I made this because I had a bag of spinach & a red pepper that wouldn't last much longer in the fridge, and I had been trying to think of a way to use the preserved lemons I had made.
Heat the oil in a medium saucepan, add garlic, red pepper and lemon.
Cook until garlic is golden, and pepper and lemon is softened.
Add spinach and cook until limp.