Spinach Sautéed With Garlic and Pepper
GaylaJ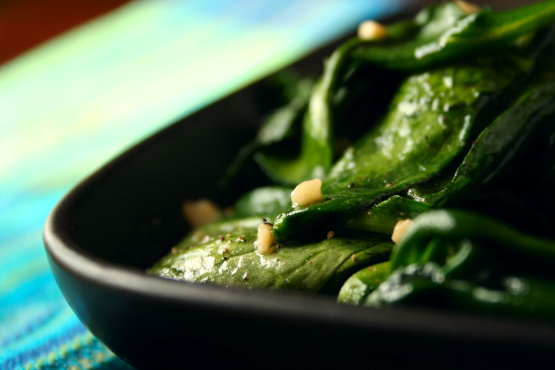 Adapted from Quick & Easy Vietnamese, by Nancie McDermott, it's super fast and flavorful!

Excellent, Quick and unique! Even DH that does not eat much spinach Liked it!
Combine oil and garlic in a large, heavy skillet or wok and cook over medium-high heat until the garlic sizzles and releases its aroma.
Add the spinach and cook for 1 minute; gently turn to expose all the leaves to the heat.
Add the fish sauce, pepper, and water, tossing well, then cook (turning often) until the spinach is wilted and tender (1-2 minutes).
Transfer to a deep platter, sauce and all, and serve hot, warm, or at room temperature.