Spinach Salad With Warm Maple Dressing
Boomette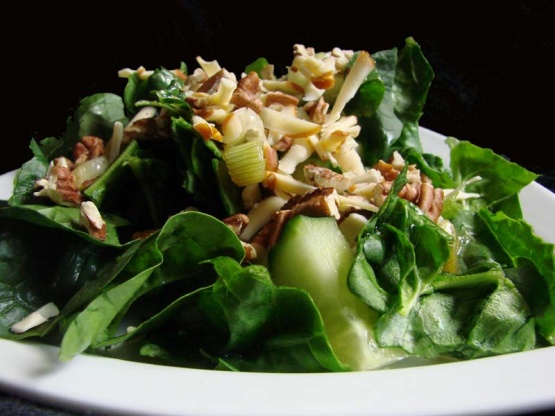 Use real maple syrup for a salad that you will love! Adapted from The Essential Eating Well Cookbook.
Toast pecans in a small dry skillet over low heat, stirring often, until fragrant, 2 to 3 minutes. Transfer to a small bowl and let cool.
Toss spinach and cucumber in a salad bowl.
Heat oil in a small skillet over medium-low heat. Add shallot and cook, stirring, until softened, about 4 minutes. Add vinegar and maple syrup and bring to a boil. Season with salt and pepper.
Immediately pour dressing over the spinach and cucumber. Toss well and sprinkle with cheese and toasted pecans.