Spinach Salad With Sesame Dressing
Parsley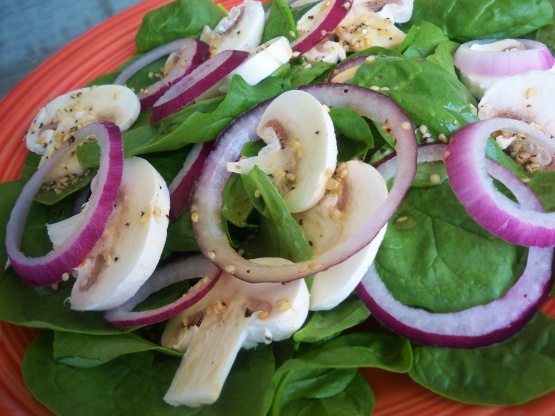 From Our Best Home Cooking, courtesy of Moriches Bay Realty. I haven't tried this yet.
For the salad, just toss the ingredients in a salad bowl and set aside to prepare the dressing.
To make the dressing, cook the sesame seeds and garlic in the oil in a small skillet for 1 minute (not too hot or garlic will pop and splatter).
Remove from heat and stir in rest of the ingredients.
Cool slightly and pour over the salad.
Toss gently and serve.