Spinach Salad With Cashews & Bean Sprouts
Chouny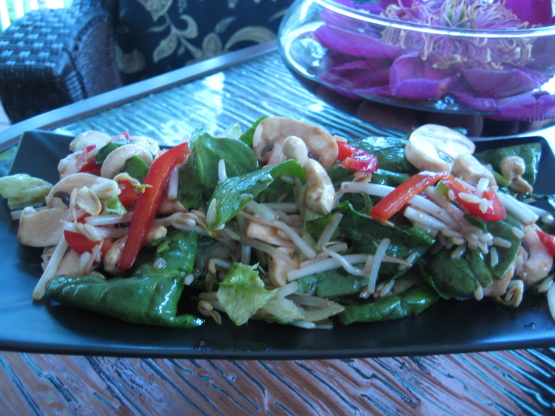 This salad is so fresh and healthy, it's my sister Francine's recipe. She's introduced us to this salad by bringing it to our family reunions for years. It's now one of my favorites. Bring it at a party and everyone will ask you for the recipe.
in large bowl, gently mix all ingredients of the salad.
Mix all the ingredients for the vinaigrette, toss with salad and serve immediatly.