Bergy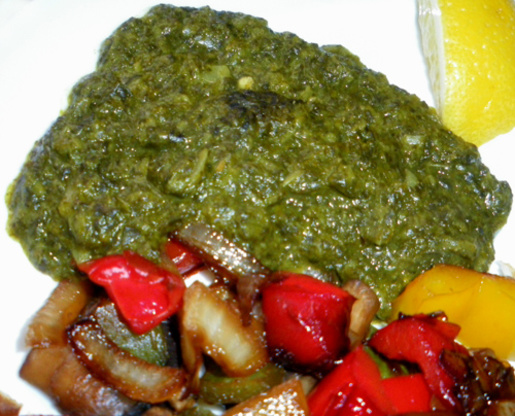 This recipe came from our friend who frequently takes Indian cooking courses at a local community college. You can add cooked chicken chunks if you like.

This turned out really good, though I could not find ginger paste, so I substituted 1 teaspoon of grated fresh ginger. DH thoroughly enjoyed this - for me, it was just ok. But I'm rating based on husband's review, since he is my taste-tester on "specialty" dishes, and because he wants me to make it again...and again...he REALLY liked it! Thanks for posting, we are always looking of new ways to make spinach, which we love to eat. Made for Spring PAC 2012.
Boil spinach until most all of the water has boiled out, set aside. (Puree spinach in food processor or blender).
Saute onions until golden. Add tomatoes, ginger and garlic. Mix well, add dry seasoning.
Stir constantly until it thickens, then add spinach, mix well.
Cook 2 minutes. Salt to taste.
Turn off heat, add plain yogurt a little at a time.
Serve with basmati rice.