3 Reviews
YUM! I made this ravioli dough tonight and stuffed them with the spinach and cheese filling used in Spinach and Cheese Ravioli With Fresh Tomato Sauce. So delicious! For sauce I just used a jar of classico florentine with a can of diced tomatoes thrown in. Anything other than a red sauce would have been too rich. As a refernce for others on the dough, I had to add about an extra half cup of flour and I rolled it about 1/8th of an inch thick. I still didn't get 48 ravioli, only 30, but they were very, very large. I used a drinking glass that measured 3.5 inches across because I didn't have a cookie cutter. Sealed with a fork. I also sprayed both sides of the uncooked ravioli with a store brand 100%olive oil cooking spray before putting them in the boiling water, which also had some olive oil in it. No sticking at all. At this size, 20 minutes was the perfect cooking time. My husband LOVED them. I don't know how, but he ate 14 or 15 of these! Thanks for the recipe!
The dough is amazing! I used raw organic milk instead of powdered. I had some extra dough and just cut them into strips and made pasta. MMmMMmm!
The dough is very tender and quite workable (contest being over, I admit I skipped the powdered milk and went with the real thing). In kneading and forming the ravioli dough (I used my good old pasta machine) I added a fair amount of flour to the dough. The result was a soft, toothsome dough, a mildly tasty filling. I served it with a spiced-up homemade marinara and additional grated reggiano--quite delicious. Thank you for a creative use of the contest ingredients and a delightful recipe.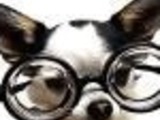 Spinach Ravioli With Chicken and Cheese Filling