luvmybge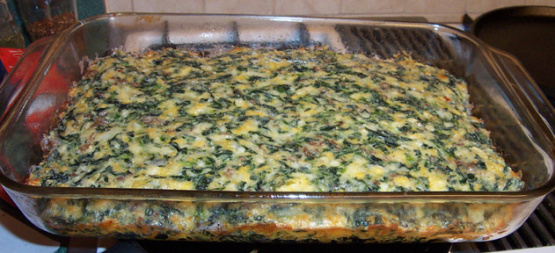 I found this recipe in Rockwell Springs Trout Club Centennial Cookbook. I have made this recipe and it was received very well. It would make a good appetizer.

this didn't turn out to be the recipe i was looking for.
and if you don't use meat, it turns out to be very cheddar.
Mix flour, salt and baking powder together in large bowl.
Brown the sausage and drain.
Beat the eggs, milk and butter together.
Mix the egg mixture into the flour mixture.
Add the cheese, onion, sausage and spinach.
Pour into a greased 9x13-inch pan.
Bake at 350°F for 30 minutes.
Cool the brownies slightly and then cut into squares to serve.