Gingita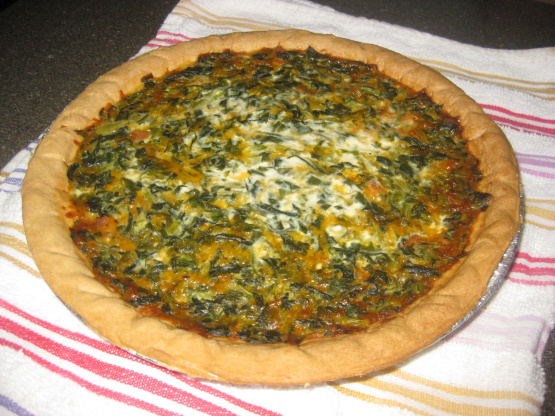 This quiche is my favorite. My children love it too, and it's a great way to get them to each spinach without complaining.

Delicious - and EASY!

Used evaporated milk for a richer taste.

Didn't have cheddar cheese, used 1/2 mozzarella and 1/2 colby jack with about 1/4 C parmesan
Cook the spinach and drain well.
Mix remaining ingredients and add to spinach.
Put in unbaked pie shell.
Sprinkle 1/4 Cup cheese on top.
Bake at 400 degrees for 40 minutes.