Kathy228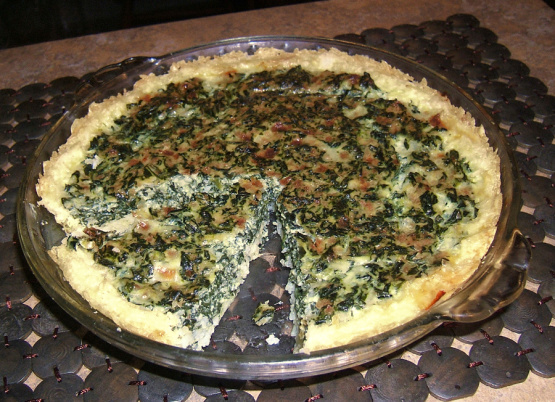 an old recipe from a health co-op, great tasting and good for you!! So simple to prepare! Works great w/egg beaters too - if you prefer that alternative. great as a breakfast or dinner, hot or cold

I always use this crust for quiche. We all love it. I frequently make a spinach quiche in it with a few mushrooms added--yum!
Mix together first 3 ingredients (rice, egg, swiss) and spread evenly in a greased 9" pie plate making a crust- do not bake.
Mix together remaining ingredients until well blended.
Fill pie plate and bake 35- 45 minutes or until firm at 350 degrees.