Asha1126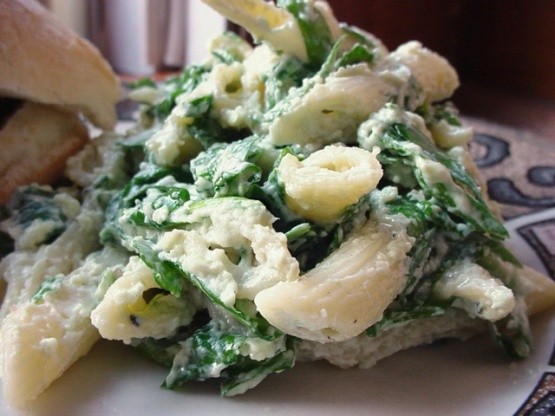 This is another American Profile recipe. Haven't tried it yet but it sounds wonderful. Cooking time is actually refrigeration time.
I love this salad. I make mine with feta cheese and parmesan cheese. I skip the basil, as I'm not much of a basil fan. I also add green onions. I love garlic, but I use only one clove, and sometimes I don't use any garlic at all... And I use sea salt and vinegar and sometimes celery seed in mine. In my house we call this dish, Italian Mac n Cheese. Either way, it's deelish!
Blend olive oil, garlic, basil, salt, and black pepper in a food processor until combined very well.
Add basil mixture to pasta and refrigerate for 4 hours.
Mix Parmesan and mayonnaise with pasta and toss in spinach.
Add salt and pepper to taste.