PaulaG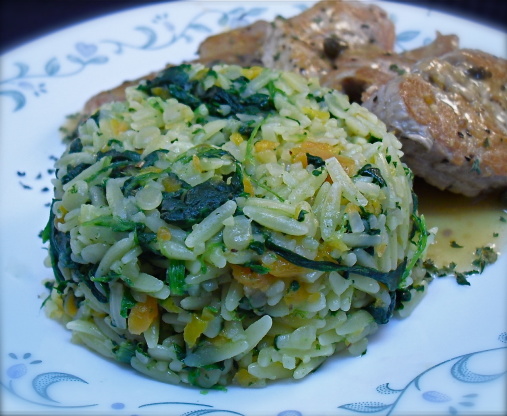 It's a snap! A 10 oz pakage of frozen chopped spinach , thawed and squeezed to drain, can be substituted for fresh spinach.
I love how easily and quickly this came together. I left out the garlic and found the dish to still have plenty of flavor, although I do plan to add the garlic next time. Thanks for sharing!
Melt butter in 3 quart saucepan over medium heat. Cook garlic, onion and carrot in butter about 2 minutes, stirring occasionally until carrot and onion are tender.
Stir in broth, orzo and spinach.
Heat to boiling; reduce heat. Cover and simmer 15 to 20 minutes, stirring occassionally until broth is absorbed.
Stir in salt, pepper, Parmesan cheese and basil before serving.