Parsley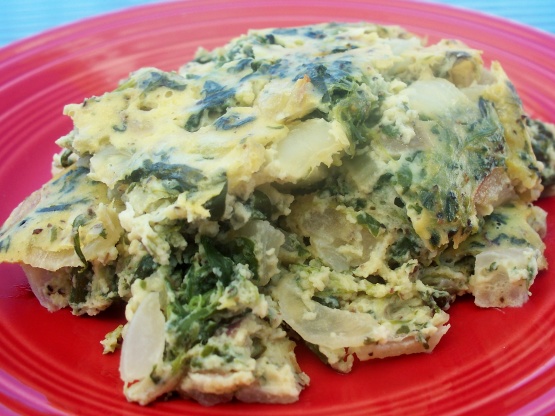 Of course you can use butter for cooking the onions and regular sour cream if you don't mind the extra fat and calories.

Saute onions in cooking spray until limp and golden; cool slightly.
In a blender combine sour cream and eggs until well mixed.
Add the last six ingredients of the recipe; stir to mix well.
Pour into a well-greased 1 1/2 quart casserole dish.
Bake at 350 degrees for 45 minutes to an hour, until the edges are slightly browned.