Nimz1466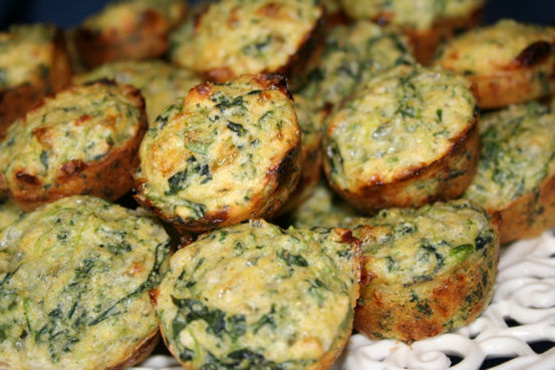 I got this recipe from my sister, Judy. They are a great side dish for dinner or soup, and are easy to make. These muffins might just convert some non-spinach lovers. If you make these in mini-muffin tins, bake for 10-15 minutes.
Preheat oven to 350 degrees.
Spray muffin tin with cooking spray.
Combine muffin mix with eggs and milk.
Add spinach, cottage cheese and onion. Stir until just mixed - do not overbeat.
Fill muffin tins 3/4 full.
Bake for 15-20 minutes or until lightly browned.
Let muffins sit in pan for 10-15 minutes before removing.