Spinach - (M'chicha) - East African
PaulaG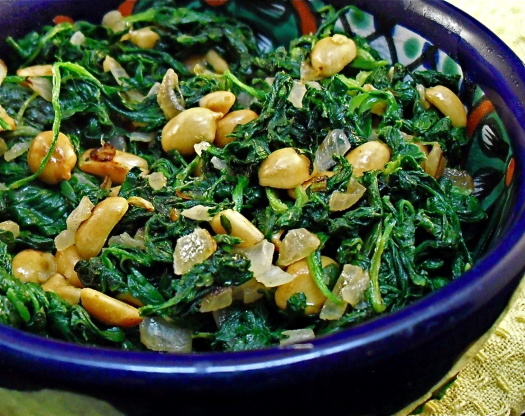 This is another recipe from the web, which I found for our ZWT 7 - for Africa, which I have not tried. The addition of chopped peanuts to the spinach gives it a delightful crunchiness, the grated coconut is an unexpected flavor.
In a 2-quart saucepan add the butter and saute the onions and peanuts until lightly browned.
Next add the chopped spinach and saute until all the liquid is absorbed.
Add the salt and tabasco and serve with poached or scrambled eggs.
Top with grated coconut if using.