Spinach Linguini With Salmon Lemon and Dill
dicentra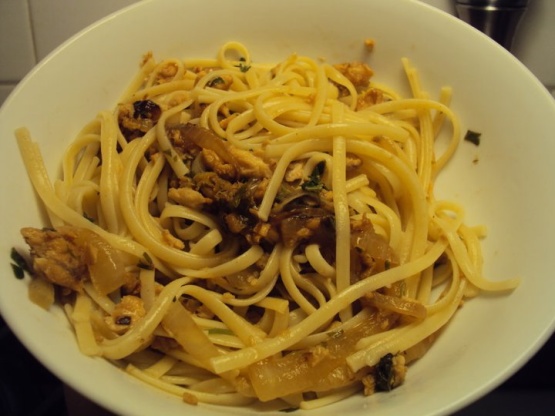 This is from my 365 One Dish Meals cookbook. It looks so easy I might try it out on a backpacking trip!
Heat butter in a skillet; stir in garlic; sauté 1 minute.
Add salmon, lemon juice, zest and dill.
Meanwhile cook the linguini in plenty of boiling salted water until al dente, about 12 minutes.
Drain.
Place linguini in a large bowl; add the salmon sauce and toss before serving.