Spinach, Like You Have Never Had
Prep 15 mins
Cook 10 mins

My good friend Bev cooked this one day at a friends place. She had never been a spinach fan. Whole new way to look at the old "silver beet" which is a brother to the more insipid English spinach. Can be a breakfast dish with a few eggs, luncheon with a sprinkle of cheese, or side dish. Anything a little different is nice for a change :)
Directions
Shred the green leaves from the white stem, and wash both thoroughly, drain.
In a frypan with a little olive oil, fry some chopped onion, garlic and bacon (capsicum optional). When limp add a dash of pepper and curry powder.
Chop the stems and add them to the mix, cook a few minutes, stirring.
Add the shredded leaves and stir, cover and steam 2 mins, or until done the way you like it.
(There should be enough water on the leaves to steam effectively, but you can add some if you have too.).
Reviews
Most Helpful
Divine (or is that DEVINE?) mumma made this for us for brunch this morning topped with her own home grown poached eggs. What a fantastic way to start the day.

You're right, this is spinach like I've never had, but I will definitely have it this way again! I made this exactly as posted, using chopped red bell pepper. I have never really used the stems before, but they were actually tasty too. The curry powder is what really makes this dish, I think! The aroma was divine and the taste was delicious! Thanks for sharing! Made for Aussie/NZ Recipe Swap #65.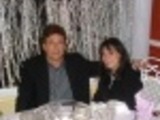 This is a great way to make and eat spinach. I loved the flavors of bacon, onion and garlic. It worked so well with the spinach. I used baby spinach and did not chop it up. I probably steamed my spinach a little too long, but it was still delicious. Thank you for posting a new way to fix spinach!