gailanng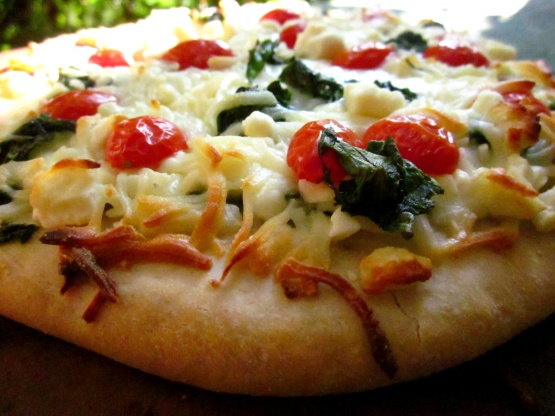 I love pizza without tomato sauce or what is called White pizza. We love this! It is so good and easy!

YUM!!! - sums it all up. Thanks for sharing.
Mix olive oil and garlic in small microwavable bowl.
Microwave on HIGH 30 seconds.
Place pizza crust on cookie sheet; brush entire surface with oil mixture.
Top with spinach, mozzarella cheese, tomato slices and feta cheese.
Sprinkle pizza with rosemary and parmesan Bake at 450' F for 10 to 12 minutes or until cheese is melted and crust is golden.
Let stand 5 minutes.