Spinach-Garlic Dip With Pita Triangles & Veggies
Katzen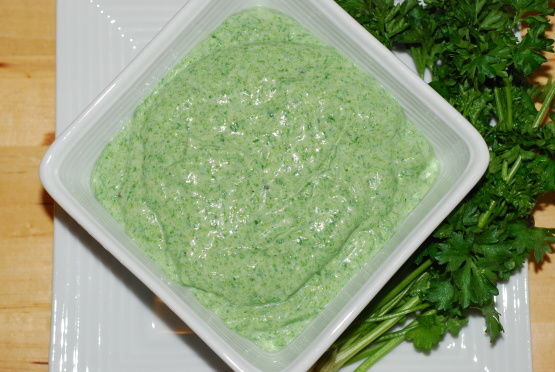 Sauteed spinach and garlic pureed with green onions and sour cream makes a dip that also works well with veggies and transports very well for picnics and pot lucks. *dip can be made a day ahead and stored in frige.* Chill time not inclued.

Top Review by Katzen
Delicious, I second UmmBinat! My only change was to use all organic ingredients, and baby spinach. Do be very careful with the garlic, as Deb says, as I had to toss the first batch out because it got too browned and tasted it. Definately better if allowed to mingle overnight! I love how the simple flavours allow the vegetables you're dipping into it to truly shine. Splendid! Made for PRMR Tag - thanks, Deb!
Heat 1 1/2 teaspoons olive oil in large nonstick pan over medium-high heat. Add garlic saute 10 seconds (be carful not to burn). Add spinach and saute until wilted and tender about 2 minutes. Cool.
Puree cooled spinach and green onions in food processors.
In a bowl mix spinach onion mixture, sour cream and lemon juice. Season to taste with salt and pepper.
Cover and chill at least 2 hours.
Preheat broiler. Slice each pita bread horizontally in half, forming 2 circles. Cut each cirle into 4 triangles.
Place triangles in single layer on baking sheet. Lightly brush with remaing 2 tablespoons of olive oil. (optional you can season with pepper, grlic or flavor of your choice).
Broil untl golden watching closely to avoid burning and moving for even browning. Takes about 2 minutes. Cool.