Spinach Filling for Cannelloni, Ravioli and Tortellini
Peter J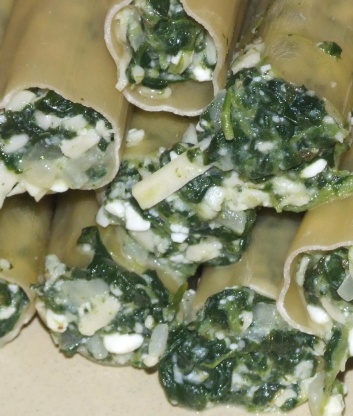 A traditional pasta filling with feta and farmer cheese. Great the way it is or treat it as a good basic recipe to take off on, adding what appeals to you. Tell me what you try.

I used all ricotta instead of feta/farmers cheese and it was great! Also added 2 oz. parmesan along with the parsley.
Melt the butter in a saucepan and saute the onion and garlic until golden; steam spinach until well wilted; remove from heat, cool enough to handle, and squeeze dry.
Combine onion mixture and spinach; stir in cheeses and beat in seasonings, eggs and parsley; refrigerate until ready to stuff pasta.