Spinach Fettuccini With Pearl Onions
Prep 10 mins
Cook 40 mins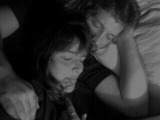 Caramelized onions and fettuccinin with flavors of lemon and thyme, this dish is very healthy and simple to make.
Directions
Melt butter and oil in a large saute pan and add onions. Cook covered over gentle heat for 40 minutes to one hour, until the onions are a deep golden brown, adding stock as needed to prevent the onions from burning.
Stir in the lemon peel and fresh thyme. Toss in with the pasta.
TIP TO PEELING PEARL ONIONS: Add make an x in the bottom of each pearl onion, place in a bowl add 1/3 of a cup of water and cover. Microwave for 12 minutes. After they have cooled, you can peel them easily.
Most Helpful
Very easy recipe and quite light, but I was disappointed with the lack of flavor. To be fair, I used packaged spinach pasta because the store I shopped at didn't have fresh spinach fettuccini. The lemon and fresh thyme was a nice combination, and I added a clove of garlic to the onion and ground some sea salt on the tossed pasta, but IMO it wasn't enough. I don't think I'll make this again, but if I did I wouldn't cook the onion nearly as long and I'd probably use even more thyme.
Wow, BF and I raved about this. Very simple but sophisticated. I love the thyme/lemon combination and the sweetness of the caramelized onions complemented it. I used a combination of fresh spinach and fresh plain pasta, used a sweet white and red onion instead of the pearl onions (hard to find this time of year, so I can't add comments regarding peeling pearl onions). I added lemon juice in addition to the peel and a bit more fresh thyme. Even though I didn't need the vegetable stock I added it at the end. I urge you to do this too as it added to the sauce. Into my keepers cookbook, most definitely. It's also a breeze to make. You have to try this! It's so great!!! Thanks 2Bleu!