Spinach Feta Lamb Burgers
flower7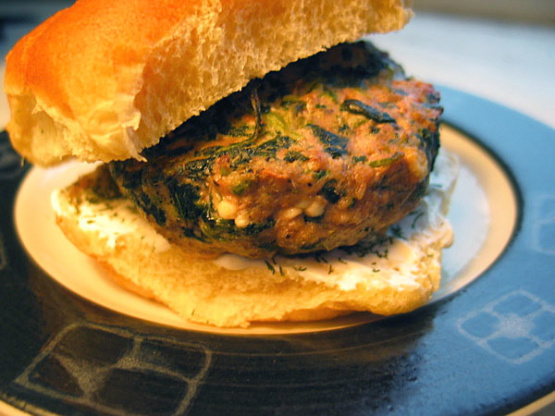 The original recipe for these delicious burgers came from Cooking Light Magazine. I adapted it to what I had on hand and loved the result.
Mix together spinach, lemon juice, pepper, salt, basil and egg.
Add lamb and feta and mix together (your hands work best for this).
Divide mixture into four portions and shape into patties.
Grill or broil burgers for about 5 minutes on each side, or to desired doneness.
Meanwhile, combine yogurt or sour cream, garlic and dill.
When burgers are done, spread yogurt mixture on buns, add burgers and tomato slices (if using) and enjoy!