Peter J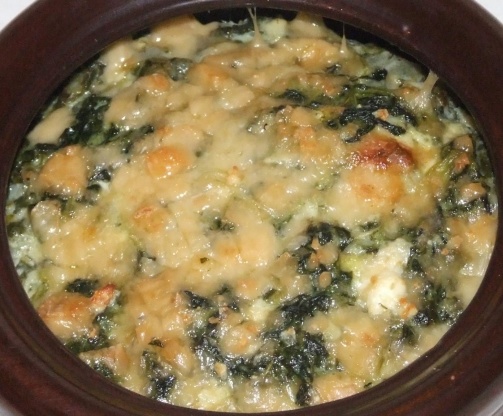 Although definitely not 4 servings at our house, this is delicious! I used a slightly larger (12 oz) size of spinach and sauteed some fresh minced garlic with the onion before adding to the casserole. Not sure if that was a necessary step, but didn't want to have crunchy onion. Would definitely make again! Thanks for posting!
Combine all ingredients, except 1 T. parmesan cheese.
Pour into greased casserole and sprinkle with remaining parmesan cheese.
Bake at 350 degrees 45-50 minute.