Spinach Dip a Lighter Version
It's a low fat version of a classic! Do be sure to squeeze liquid from spinach.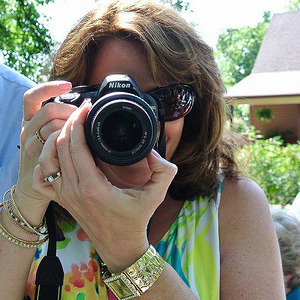 Every bit as good as the original! Even the kids couldn't tell it was a different recipe. I used Kraft low fat mayo. Pressing all the liquid out of the spinach is a "must". Don't just drain it. Use paper towels to press the water out. I made a double batch to make sure there was plenty for the party. Everyone loved it. I didn't have time to make a bread bowl so I bought a round loaf of Country French bread at the grocery store bakery. I just had the leftovers for lunch. The taste is better the longer it sits. I made it several hours ahead of time yesterday, but I think from now on I'll make it a day ahead and just add it to the bread bowl right before the party. For some reason, the Knorr package and website are now saying to cook and cool the spinach before pressing the water out. I just use the the thawed spinach. If it's not broke...
1

cup low-fat plain Greek yogurt

4

green onions, chopped

1

(10 ounce) package frozen spinach, finely chopped, squeezed and drained of liquid

1

(8 ounce) can water chestnuts, finely chopped

1

cup low-fat mayonnaise

1

(2 1/3 ounce) package Knorr vegetable soup mix

1

loaf unsliced round rye bread or 1 loaf pumpernickel bread or 1 loaf sourdough bread
Combine above ingredients except bread and chill.
Cut out center of bread into cube size pieces for dipping.
Fill center with dip and serve.