Parsley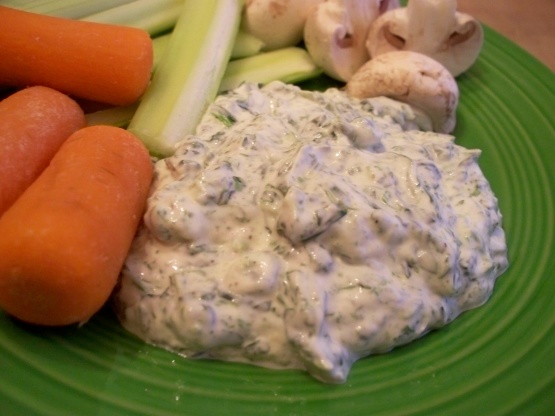 A great switch the regular rye bread dips. This is one way to get your kids to eat spinach.

Omited Worcestershire Sauce and added 1/2 cup bacon bits and used a garlic bread bowl. So easy to make and such a crowd pleaser. Thanks.
Mix the sour cream, mayo, ranch mix, worchestersire sauce, and green onions.
Thaw and squeese dry spinach, add and mix well.
Serve in round rye bread.